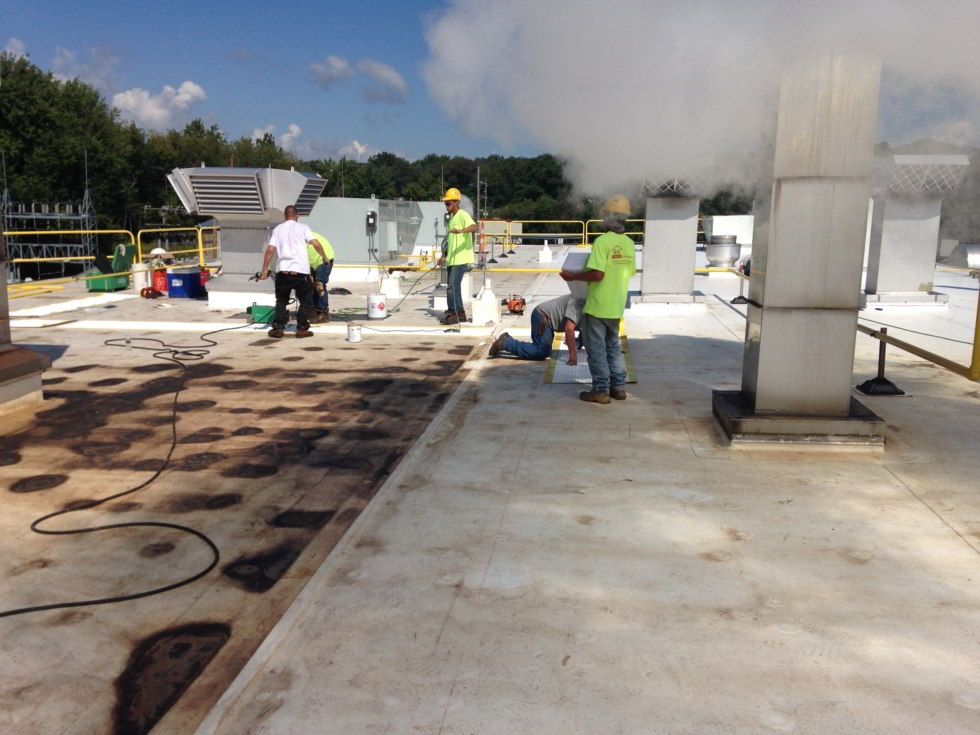 Ray Roofing serves both commercial and industrial buildings in Northeast Ohio with all their roofing needs. Whether your business needs a small roof repair or a full roof replacement, we can help every step of the way. We install a variety of roofing systems, including single ply EPDM, TPO, PVC, KEE membranes, BUR, Fluid Applied systems, and much more.
Our team has worked with clients in a wide array of industries, including but not limited to, steel mills, food processing plants, dairies and chemical plants.
Should you need a roof replacement, we will tailor our services to make sure we interrupt your operations as little as possible. In fact, many of our roof replacement projects take place while the owner and employees occupy the facility.
We're a union shop, meaning all of the roofers on our team have completed a several year apprenticeships under the watchful eye of experienced roofers, and by the time their apprenticeship is complete, they're truly a master of their craft. Notably, since all of the members of our roofing team have completed their ICRA training program, we have the necessary credentials to perform roofing projects on most, if not all hospitals and medical facilities in the area.
Ray Roofing provides employees with all of the necessary training to stay compliant with the latest OSHA standards, including fall protection; equipment operating procedures; various abatement certifications and any other safety programs we think will help them in their trade.
To learn more about our services and how we can help you with your commercial roofing needs, please contact us today.
Save