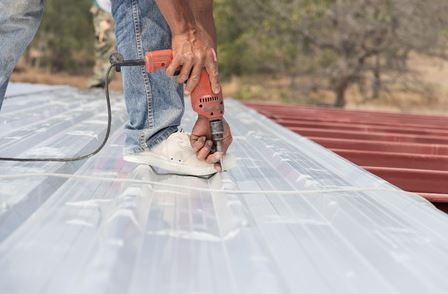 As an industrial business owner, you are probably very busy and don't have a ton of time to devote to thinking about your roof. However, the roof on your business plays an important role in its overall success, so you should take the time to maintain it properly to prevent serious problems from interrupting your operation. Routine roof maintenance can help you avoid emergency roof repairs and keep your business going strong. Here are some tips businesses can use to maintain their roofs.
Inspect your roof at least once every six months.
About twice every year, you should hire a roofing company to come out to your business and inspect your roof. During a roof inspection, they will be able to point out potential problems to you and get ahead of any issues that you might run into moving forward. In most cases, they probably won't find anything that needs to be done. Nevertheless, simply having an inspection done will really benefit your business in a big way.
Remove debris from your roof and gutters regularly.
You don't want to allow leaves, dirt, sticks, seeds, and other debris to sit on your roof or in your gutters. It can cause water to build up, and it can lead to algae and mold growth. These things can cut down on the life of your roof dramatically. During the spring and fall seasons, it's a good idea to have your roof cleaned to remove anything that has built up on it.
Trim the trees surrounding your roof.
Branches from trees can do a lot of damage to a roof if you let them. Therefore, if you see an overgrown tree with branches that hang over your business, you should strongly consider having it trimmed. Not only will it reduce the risk of a tree branch falling and landing on your business, but it will also cut down on the number of leaves that end up on your roof.
Would you like a hand with your roof maintenance? Ray Roofing Supply specializes in providing businesses with roofing services. Call us at 330-452-8109 today to find out how we can help you maintain your roof and keep it strong.