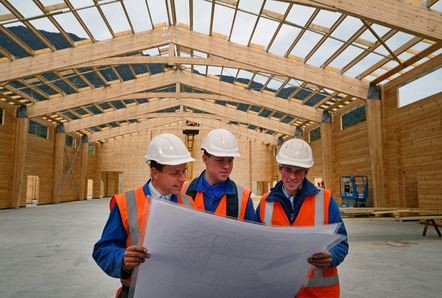 Sometimes people go with the cheapest commercial roofing company because, well, they're the cheapest. But, remember this: you get what you pay for. If you want to hire the "right" commercial roofing company for the job, cheapest is often not the best option. You're better off doing some research to find out cost estimates from three or more local companies, and then considering what sets one apart from another before you make your final choice.
When looking for a commercial roofing company to do the work you want done, you should consider how well they communicate with you. For instance, does someone answer their phone when you call it? Are they courteous and helpful? Does the company offer to explain project details and give you a time estimate? The better a company communicates with you, back and forth, such that your questions are answered to your satisfaction, then the more confident you can feel about hiring them to do the work.
Consider how long a company has been in business before you hire them. If they've built up a solid reputation and you've talked with people who said they were great to deal with, then you should consider hiring them. However, if word-of-mouth and/or online reviews cause you concern, you'd best avoid working with companies who aren't highly regarded. When in doubt, check with Angie's List and/or the Better Business Bureau to see what people are saying about a company you'd like to hire.
Ray Roofing is definitely worth your consideration for commercial roofing jobs in Northeast Ohio. In business since 1946, the company has a long history of completing jobs of all sizes in a timely and efficient manner. Furthermore, Ray Roofing is certified to install multiple roof systems and all roofers have been apprentices at the start so they've been well-trained to do what they do and do it well. Finally, Ray Roofing's roofers care about being in compliance with the latest OSHA standards and procedures. Safety is of paramount concern.
If you're going to hire a commercial roofing company in Northeast Ohio, consider Ray Roofing as your top choice. Visit this page to fill out a form for a free estimate for your project: https://rayroofingsupply.com/about-us/