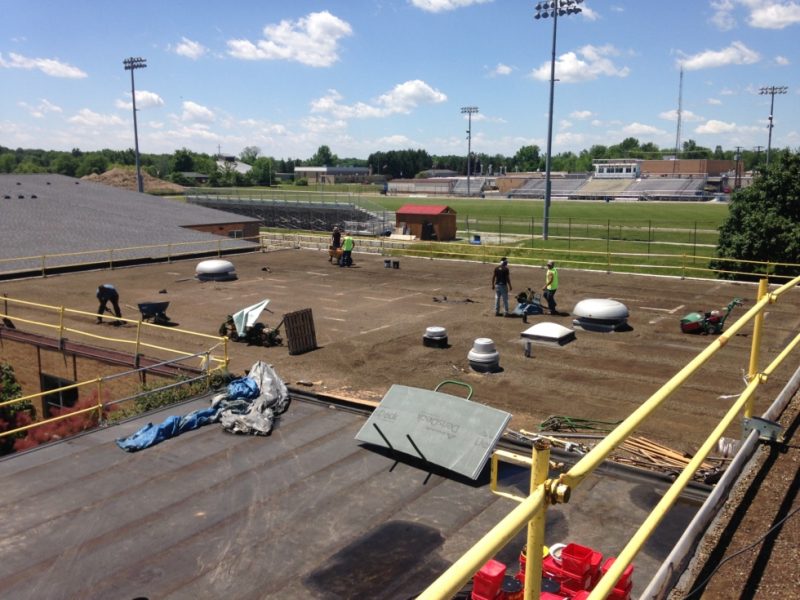 Replacing the roof on your business is probably going to be a big expense. Nevertheless, that doesn't mean you should put off roof replacement if your business really needs it. If you leave an old commercial roof on too long, it can present all kinds of problems for you and your business. It's why you should look out for warning signs that you need to have roof replacement done. Here are signs that'll let you know roof replacement is likely on the horizon.
Your roof is very old.
Do you have the same roof sitting on your business today that you did when your business first opened up 30 or 40 years ago? It's great that your roof has lasted this long, but you shouldn't continue to push it. Roofs are only designed to last for a limited time before they need to be replaced. Replace your roof if it's clearly on its last legs and beyond its expected life cycle.
Your roof is leaking in multiple spots or sagging.
Do you have plastic buckets set up throughout your business to catch rainwater that leaks through your roof? You can try to repair one or two leaks. However, if you have tons of leaks in your roof or if it's sagging, you should seriously consider roof replacement. It's the only way to ensure your roof won't spring a big leak or collapse into your business.
Your roof is causing your energy bills to skyrocket.
Do you have energy bills that seem to be going up every month? Your roof could be causing this to occur. Old roofs aren't as energy efficient as new roofs. You could cut your energy costs dramatically by investing in a new roof for your building. Your new roof might actually pay for itself over time.
Stop delaying the inevitable and think about having roof replacement done. Ray Roofing Supply can provide you with the roof replacement services you need and put a new roof into place for you. We can also take care of emergency roof repairs if you want to squeeze some more life out of your existing roof. Call us at 330-452-8109 today to arrange to have commercial roofers sent out to your business.